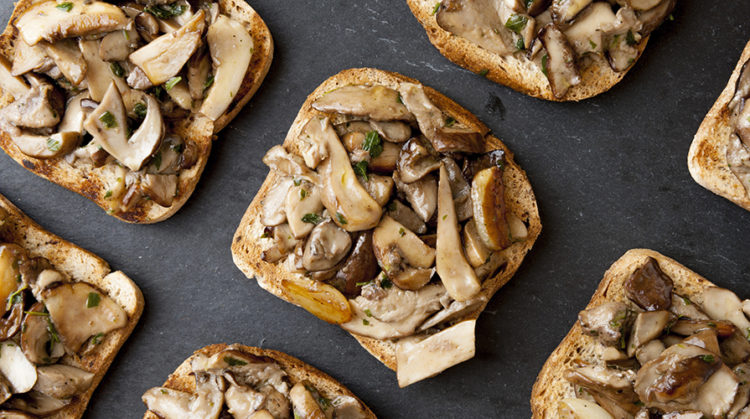 First clean and thinly slice the porcini mushrooms
Heat the oil and brown the garlic, then remove it and pan-fry the mushrooms.
Add salt to taste and cook for a few minutes with a spoon of hot water.
In the meantime, on the grill where you usually roast the meat, lightly toast the slices of bread and set them aside.
Cut the smoked provola into thin slices and start arranging the bruschettas.
Place the toasted bread slices on an oven tray, place the mushrooms on each slice and finish with the sliced cheese.
Bake in the preheated oven for a few minutes or until the cheese has partially melted.