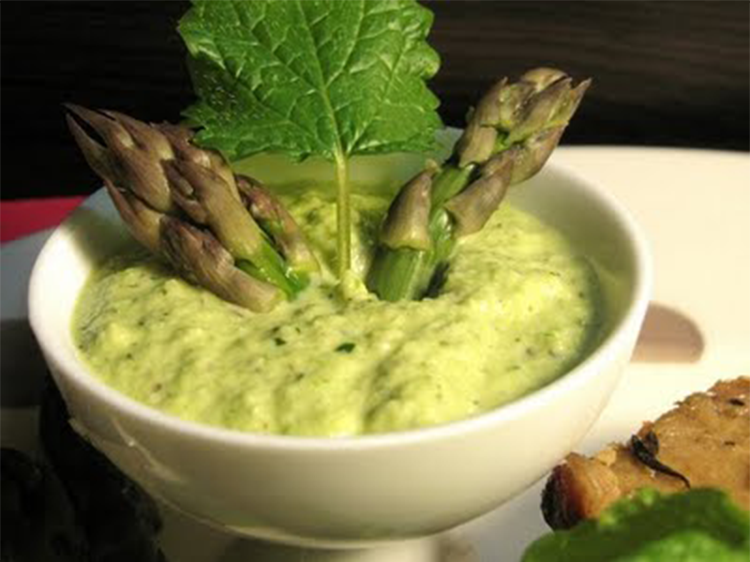 Add the glass of white wine to the meat stock.
Bring to the boil, add the cleaned and sliced mushrooms, cook for 20 minutes, then drain.
Separately, boil the asparagus in water acidulated with lemon juice and drain.
Prepare mayonnaise with egg, oil, lemon juice, salt and pepper.
Add the asparagus to the mayonnaise.
Cover the mushrooms with the sauce and serve hot.