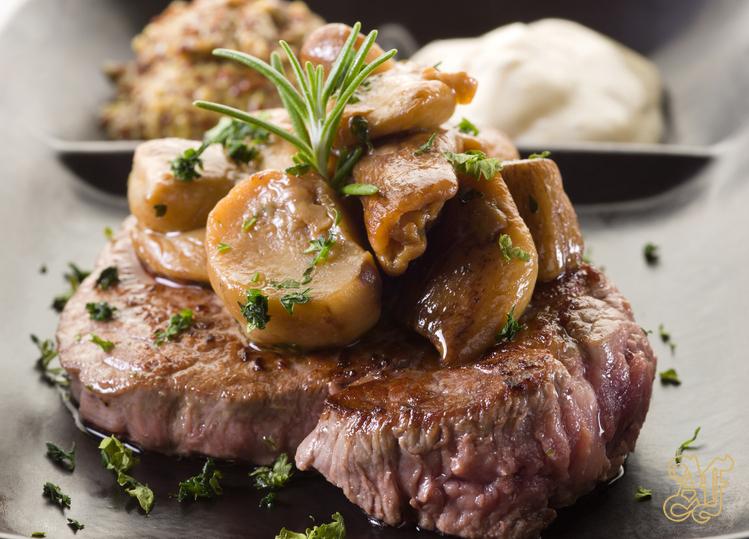 Sauté the mushrooms in a little oil on a high flame for a couple of minutes
Place them in a baking dish, cover them with chopped garlic, rosemary, sage and salt and bake in the oven at 200° for 10 minutes.
In a frying pan, brown the slices of beef fillet for 5 minutes with a knob of butter, a little oil and salt.
Arrange the fillet slices and mushrooms in layers in an oven dish.
Bake for 3 minutes in a hot oven at 200°, then serve.