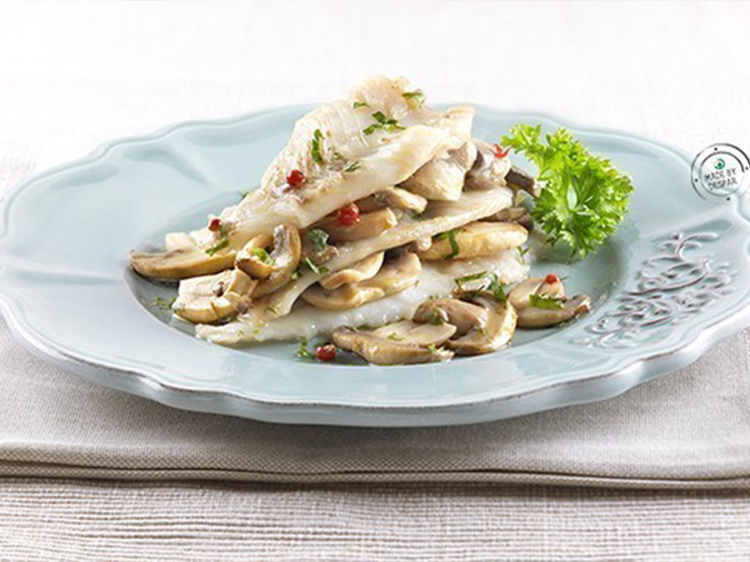 Fry the chopped shallot in oil with a dash of Prosecco for a couple of minutes, then add the mushrooms.
Lightly salt and brown the mushrooms over high heat, stirring often.
Now add the turbot fillets, previously divided into 12 slices, and allow the sauce to soak in, cooking for 5 minutes over low heat.
Turn the turbot and drizzle with a glass of Prosecco.
Season with salt and a few pink peppercorns, and chopped parsley.
Continue cooking on low heat for 12 to 15 minutes.
Serve the turbot slices by layering three per portion and accompanying the mushrooms.